Seattle Executive Matchmakers and Dating Service
Love International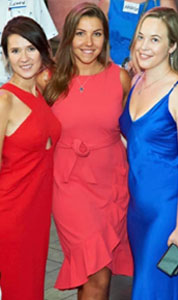 Executive Matchmakers Seattle
You're in Seattle, a thriving city with lots of exciting outdoor activities to do and places to see. But there's just one problem: you're all alone.
We can help with that.
Since 1995, Love International and the AFA Network have been in service as the top matchmaking agency in around 20 countries across the globe. Our operations have a size and reach that spans four continents, with affiliate offices in various cities worldwide – Seattle included.
Our team of Seattle executive matchmakers are highly dedicated individuals who can work with you personally to give you quality matches. Their knowledge and experience in the field, along with our extensive database, are like no other.
For more than 26 years our dating service has helped bridge the gap between men and women from all around the world, creating some of the most successful love stories that lead to happy marriages.
All things considered, we would like to highlight the golden opportunity of finding lasting love through our executive plan.
Give us a call to find out how you can get started in availing the service.
Our success begins with your successful love story.
Our Corporate Office at +1 (602) 539 8000
Toll Free North America: +1 (844) 522-9864
Love International Members
Below you will find some of our members' profiles. We always respect members' privacy. Members shown have given their specific permission to have their profile visible on our site. These profiles are just a small example of the tens of thousands we add to our system each year.